Wait, please...
Ladies and gentlemen!
Thank you for chosen our company!
Employees LatinaTrevel always ready to offer you a wide variety of programs, from cost-effective option to corporate events and private visits, VIP-persons, from relaxing on the beach to the expeditions.
We can also quickly and professionally develop unusual individual routes, taking into account the desired level of comfort, exotic or extreme, based on your interests, hobbies, character traits and mood at the time of the planned trip.
We work with the leading Russian travel operators and hotels, to build a reliable, long-term and comfortable relationship with our partners.
For your comfort, we provide free delivery of documents and free departure of our staff to the client, we take care of all organizational issues, providing full range of related services (reservations a / b, registration and insurance, etc.), in addition, the company has developed a flexible a system of discounts and bonuses, our customers are waiting for gifts and gift certificates.
You can be confident in the quality and reliability of our work, we value every customer, our team is extremely important to find a creative approach to each individual journey and to do everything to rest will give you maximum pleasure, leaving an unforgettable impression and pleasant memories. You can be sure - we will do everything possible so that you can enjoy a long-awaited vacation and get a lot of positive and bright emotions.
We are pleased to offer you convenient form of payment: credit/debit card on our website, or by transfer from any bank in the world.
Enjoy your trip!
---
Финансовое обеспечение ЛатинаТревел
Свидетельство о постановке на налоговый учет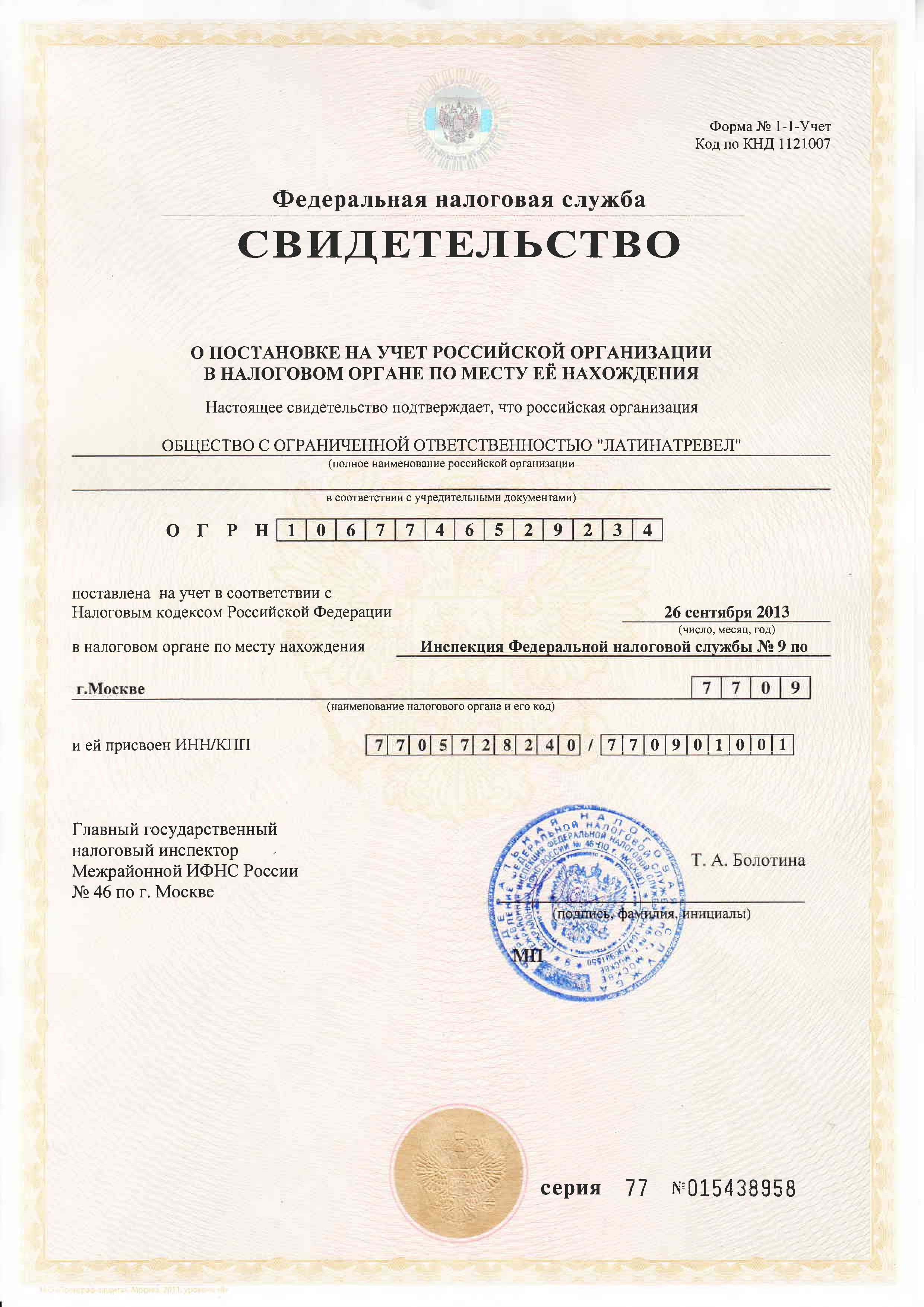 Свидетельство о внесении в реестр туроператоров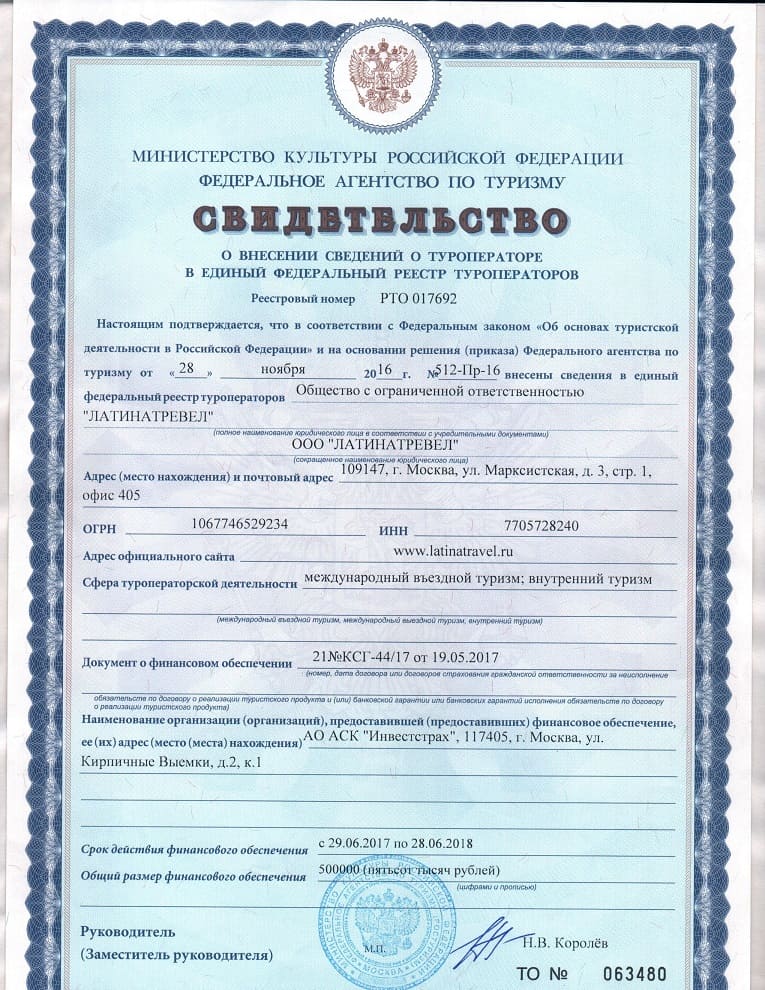 Свидетельство на товарный знак ЛатинаТревел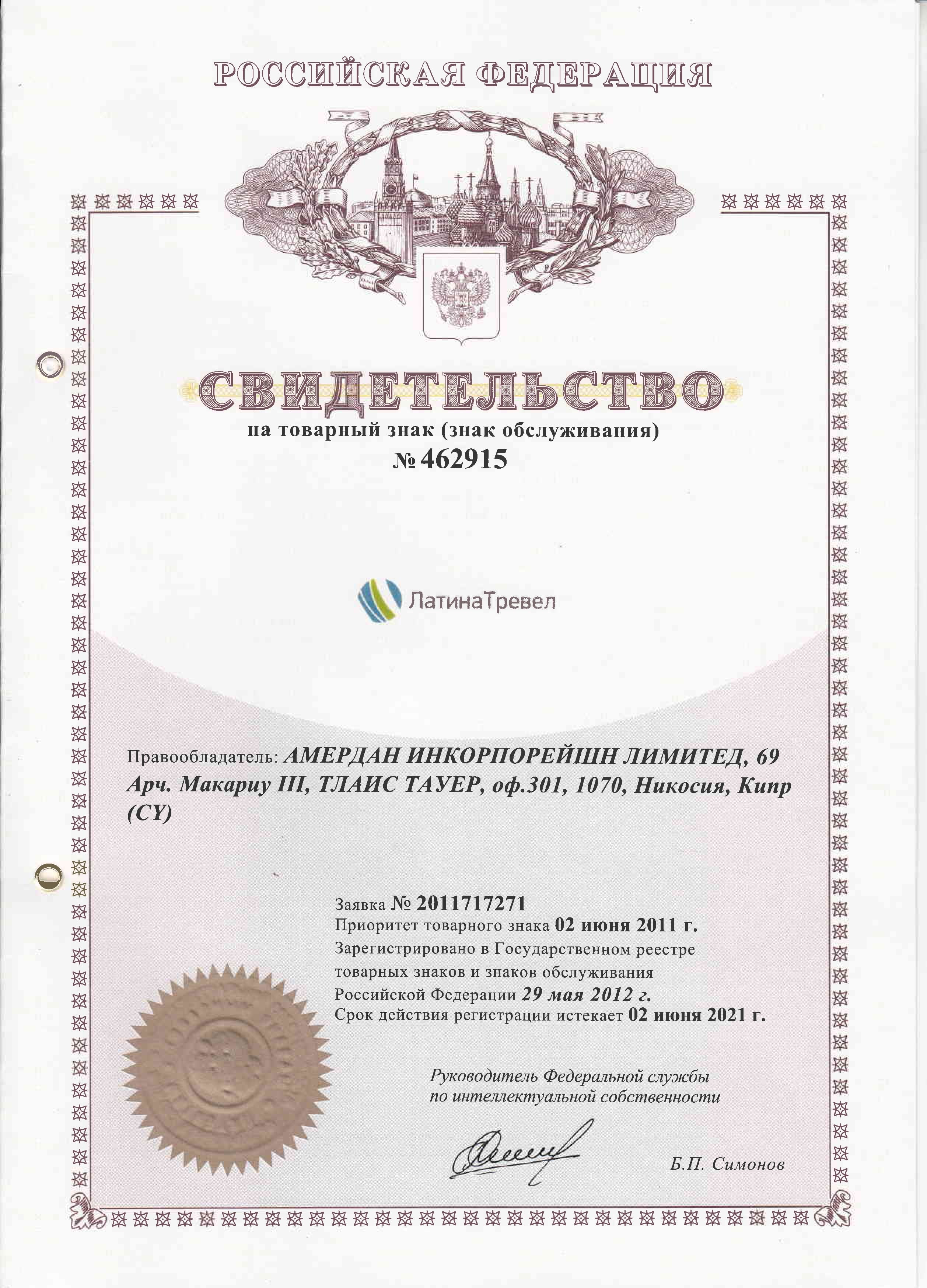 Выписка из ЕГРЮЛ об ЛатинаТревел
Для получения актуальной выписки из Единого государственного реестра юридических лиц перейдите на сайт Федеральной налоговой службы по адресу https://egrul.nalog.ru/и укажите в окне поиска наш ИНН: 7705728240
Accepted currencies
You can pay by bank transfer only for the following currencies:
USD — USA Dollar
EUR — EUR
GBP — Pound Sterling
JPY — Yen
CHF — Swiss Franc
AED — UAE Dirham
AUD — Australian Dollar
CAD — Canadian Dollar
CNY — Yuan Renmindi
CZK — Czech Koruna
DKK — Danish Krone
HKD — Hong Kong Dollar
HUF — Forint
ILS — Shekel
KWD — Kuwaiti Dinar
NOK — Norwegian Krone
NZD — New Zealand Dollar
PLN — Polish Zloty
RON — Leu
RUB — Russian rubles
SAR — Saudi Riyal
SEK — Swedish Krona
SGD — Singapore Dollar
ZAR — Rand