Company LatinaTrevel is a Russian state accredited travel agency and has all necessary licenses for the creation of tourist trips to Russia.
LatinaTrevel deals on the tourist market for more than thirteen years. Our main advantage is independently development of routes of any complexity, taking into account the desired level of comfort, exotic or extreme, thoroughly examining all the "pitfalls" in each travel ways, select the sustained partners, ensuring quality tour and transport services with licensed guides on all the stated routes.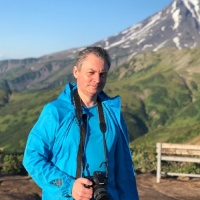 We co-operate with many airlines, leading foreign tour operators and hotels, to build a reliable, long-term and comfortable relationship with our partners.
Travel with us and you will discover the charm of Lake Baikal, the riddle of the Kuril Islands and Sakhalin Island, the splendor of Kamchatka adventure in the endless taiga forests and much, much more!
Discover Great Russia with the pros!
General Director Evgeny Gerasimov